Lifelong Skills
for exceptional students.
Excellent education
in a Christ-centered environment.
Robust Curriculum
to achieve full potential.
A clear mission…
Heritage School of Texas provides a challenging Christian education to students of average to above average ability, who have learning differences. The school joyfully engages students' hearts and minds within a framework of a distinctively Christ-centered education.
"Educating the mind without educating the heart is no education at all."
"Children are a heritage from the Lord, offspring a reward from him."
Psalm 127:3
North Texas Giving Day
Support Heritage School of Texas by donating through the North Texas Giving Day program.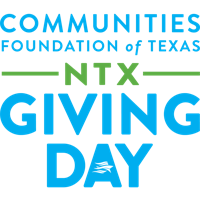 Multi-sensory
Heritage implements multi-sensory teaching strategies and "best practices" in all classes.
Distinctively Christian
Heritage is a distinctively Christian school for students with learning differences (1st-8th).
Speech & Language
Heritage offers small group speech and language therapy to qualifying students.
Study Times
Offers after-school Study Hall to assist with study skills, executive functions, and homework completion.
Small Classes
Heritage offers a small student:teacher ratio in all core subjects.
CALT
Heritage employs Certified Academic Language Therapists to meet the learning needs of students with dyslexia or reading challenges.
Location
Congregation Shearith Israel
9401 Douglas Avenue
Dallas, TX 75225
214.295.4569
Mailing Address
Heritage School of Texas
6125 Luther Lane #322
Dallas, TX 75225
Announcements
Campus Tours
If you are interested in learning more about Heritage or for a campus tour, please contact us.