Language / Reading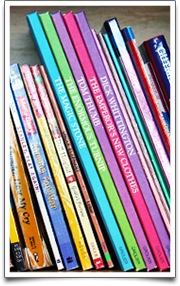 In second through fifth grade, we use Take Flight for students diagnosed with dyslexia and/or a specific learning disability in reading. Additionally, some children may benefit from Take Flight instruction if reading weaknesses are identified and a therapeutic approach is recommended. Take Flight instruction is provided by a Certified Academic Language Therapist (CALT). Students not requiring a reading remediation program, attend a FLEX period where the student engages in sustained silent reading and takes Accelerated Reader (AR) comprehension quizzes to reach their AR point goal for the trimester. Students may also be seen for group speech/language services, private tutoring or therapy, math practice or reading fluency practice during this FLEX hour.
All Heritage students have a reading class and a language class. The reading period encompasses direct instruction to enhance reading comprehension and novel study coding of story elements as well as annotation. Higher level critical thinking skills are directly taught to enhance the students' metacognitive skills. During the language period, students receive direct instruction in spelling, grammar and the writing process. Our teachers engage in multi-sensory best practices to ensure each child is taught through visual, auditory, and kinesthetic methods of instruction.
Math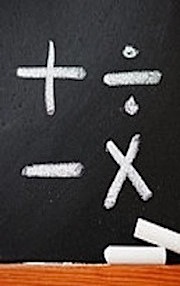 Heritage utilizes Saxon Math for instruction in first through fifth grade as a foundational math program. Saxon implements a spiraled approach to learning, which consistently reviews learned skills in order to achieve mastery. The program aims for mastery and automaticity at the end of each term. Consistent, ongoing review of skills in real-world contexts proves to be the most effective way to build mathematical understanding and fluency.
Either Prentice Hall or TransMath curriculum is utilized with students in sixth through eighth grade. The Prentice-Hall mathematics series is designed to help students develop a deeper understanding of math through an emphasis on thinking, reasoning, and problem-solving. At Heritage, TransMath is an alternative for middle school students needing comprehensive math intervention to strengthen the foundational skills necessary for entry into algebra. Students with a dyscalculia diagnosis and/or a specific learning disability in math, may benefit from the TransMath series.
Additionally, manipulatives, visual tools, technology resources, and supplemental curriculum are utilized to reinforce learned skills. Some of these methods include Marcy Cook Math activities for concept review, Creative Mathematics Games and Resources, and Hands-On Equations. The combination of these methods of instruction and assessment provide a well-rounded, and challenging math experience for the students.
Social Studies/History
Students in grades 1-5 will explore the world around them both locally and globally. IMPACT Social Studies from McGraw-Hill helps students gain the building blocks they will need for critical thinking and analysis to learn about history, geography, economics, and civics.  The curriculum is scaffolded to meet the needs of LD students by integrating literacy into social studies.  Students have a textbook and inquiry journal to enhance the curriculum.  Assessments are given at the end of each unit to check for understanding and mastery of content.  
Students in grades 6-8 will develop historical thinking skills as well as understanding of the individual and collective experiences of people who make up our diverse nation.  Middle school students will be challenged and motivated while becoming confident learners.  Sixth graders will dive into a better understanding of World History while the 7th and 8th grade curriculum will cover the intellectual developments in American history spanning from Ancient Civilizations, Revolutionary War to the Civil War.
Science
Students in grades 1-5 will participate in hands on, inquiry based learning through Houghton Mifflin Harcourt's Fusion Science curriculum.  Students will investigate big ideas and essential questions while developing grade level vocabulary skills and understanding of concepts. Students will work through an interactive worktext with the teachers while completing student notebooks, experiments, and hands on learning opportunities.  Assessments are given at the end of each unit to check for understanding and mastery of content.  
Students in grades 6-8 will be engaged in a variety of Science topics ranging Earth Science to Chemistry and Physics. Students in the 6th grade will explore Earth Science. Life Science is explored in 7th grade as an introduction to Chemistry and Physics in 8th grade. Pearson/Prentice Hall and Kesler Science are the primary resources utilized. Science skills such as making inferences, predicting, classifying and making models will be a major focus. Multiple lab inquiry investigations are provided throughout the year to enable students to apply learned skills. The scientific method will be emphasized in the labs, as students are encouraged to ask questions, learn to collect data, and think critically.  STEM will also be a focus, helping students to understand the connection between science, technology, engineering and math. Students' will conduct STEM projects/competitions each quarter.
"Children are a heritage from the Lord, offspring a reward from him."
Psalm 127:3
Location
Congregation Shearith Israel
9401 Douglas Avenue
Dallas, TX 75225
214.295.4569
Mailing Address
Heritage School of Texas
6125 Luther Lane #322
Dallas, TX 75225
Announcements
Campus Tours
If you are interested in learning more about Heritage or for a campus tour, please contact us.