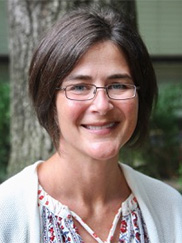 Kelly Morris
Head of School
Kelly has over 15 years experience in education in a variety of settings. For the past 6 years, she broadened her training in Learning Differences and developed a passionate interest in differentiating instruction to promote mathematical excellence. She taught math, fluency, and drama to learning different children. Kelly graduated from Trinity University with a BA in Theatre Arts. She worked as a Creative Drama Specialist at the Dallas Children's Theatre for several years before entering the formal classroom. She taught Honors English and Literature at an area private school and served on the Fine Arts Cultural Committee for several years. In 2005, she graduated on The Chancellor's List for Academic Excellence from the University of Texas-Dallas with a Masters of Arts in Humanities. She is a Texas Certified Teacher in Math, Language Arts, and Theatre Arts. Kelly is thrilled to be serving at Heritage to engage the hearts and minds of children in a Christ-centered environment.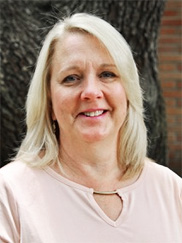 Annette Stanislav
CCC/SLP, CALT - QI - Dean of Instruction
Annette is a licensed speech-language pathologist and is licensed as a dyslexia therapist. She graduated from Stephen F. Austin State University in 1985 with a Bachelor of Science in Education and a Texas Provisional Teaching Certificate in Speech and Hearing Therapy. She earned her Master's Degree in Communication Disorders from the University of North Texas in 1987. Annette has experience in private practice, and public and private school settings. She developed and coordinated the DuBard Association Method at the Shelton School in Dallas, Texas for 15 years. Additionally, Annette developed and coordinated The Language Intervention Program at Shelton for six years. She has extensive training in remediation of language-learning disabilities. Annette is a qualified instructor in the DuBard Association Method. She has also presented locally and nationally on the topics of oral and written language communication disorders.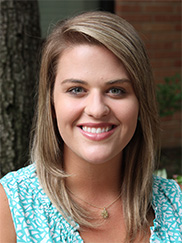 Meagan Marshall
School Administrator
Maegan graduated from Dallas Baptist University in December of 2009 with a Bachelor of Science in Interdisciplinary Studies, with an emphasis on English, Language Arts, and Reading in grades 4-8. Maegan's first teaching job was at a private Christian school in Sendai, Japan where she taught 2nd grade students English. Upon returning home to Texas, Maegan worked for one year as a 6th grade Reading teacher in Alvarado, Texas. After moving to Dallas, Maegan started teaching 3rd grade in the Irving Independent School District where she served as a gifted and talented teacher, campus writing liaison, and a district-wide assessment and curriculum writer. Maeagn is also credentialed to teach PreK-6, English as a Second Language, and Gifted and Talented.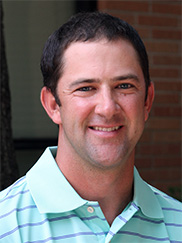 Scott Abbott
Director of Student Activities
Scott graduated from Southern Methodist University with a Bachelor of Arts in Finance. He played on the S.M.U. golf team and served on the ministry leadership group of Reformed University Fellowship for four years. Scott continued his passion for golf by playing professionally for six years. In 2010, Scott responded to his call to education, and began his 5 year service as an assistant teacher and physical education coach at a reputable school in Dallas for children with learning differences. Scott has his teacher certification as an EC-6 Generalist.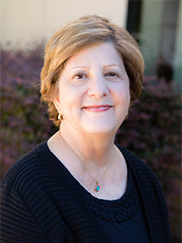 Pat Antoniou
CALT, Teacher & Reading Specialist
Pat has been an educator for 37 years. Her experience has spanned Kindergarten through tenth grades in various settings – public, private, and clinical settings. She has also provided private tutoring. Pat attended Baylor University for her B.A., Southern Methodist University for her M. Ed. with a Reading Specialization, TWU for her Reading Recovery training, and Texas Scottish Rite Hospital for Children for Take Flight training as a Licensed Dyslexia Therapist and is a Certified Academic Language Therapist. She has been serving as an Instructional Specialist at Mathews Elementary in Plano ISD most recently. Pat provides intervention for struggling readers for both those who have Dyslexia and those who do not. It is her belief that building confidence as well as skills is the best way to improve reading ability.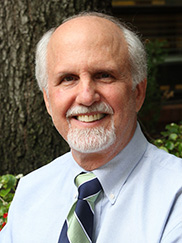 Richard Bill
Teacher
Richard has 36 years experience in education. He is a graduate of Ohio State University with a double major in science and psychology. After earning his Bachelor of Science degree he then attended Trinity Evangelical Divinity School receiving a Master of Religion. That was followed by a Master of Science from The University of Texas at Dallas and lastly by a Master in Public School Administration from The University of North Texas. His educational career began with his teaching four years at Trinity Christian Academy. Richard then taught science at Newman Smith High School. A year later Richardson Independent School District recruited him to become part of Lake Highlands High School faculty. He accepted their invitation and taught Biology, Honors Chemistry and Physical Science. His last 17 years of education were spent as Assistant principal of Apollo Junior High in Richardson. During his tenure at Lake Highlands High School, Richard was awarded, on two separate occasions, the Most Influential Teacher Award. While at Apollo Junior High Richard was the supervisor for the Science and Social Studies departments, as well as AVID campus coordinator.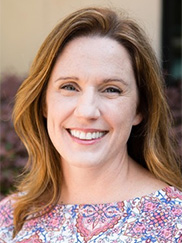 Ashley Coleman
CCC/SLP - Teacher
Ashley is a licensed speech-language pathologist. She has over 18 years experience as a language therapist in both school and private settings. She graduated from Baylor University in 2000 with a Masters in Communication Sciences and Disorders. Ashley started her career serving children in the Bronx, New York and developed a love for working with learning different students. Upon returning to Dallas, she began extensive training in language-learning disabilities while employed full and part time at The Shelton School. During her time there, she provided group language and speech therapy and developed in-class methods for improved listening comprehension and writing structure for middle-schoolers. After starting a private practice, Ashley has enjoyed exploring a wide variety of curricula, behavior management and assessment to benefit her students.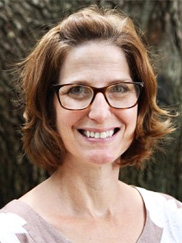 Jennie Coleman
Teacher
Jennie is experienced working with children as a teacher and ministry director. She graduated from the University of Texas at Tyler with her Bachelor of Science degree in Elementary Education and is certified in Early Childhood through 6th grade. Over the years, Jennie worked as a learning different educator, children's ministry director, governess as well as a leader in overseas missions.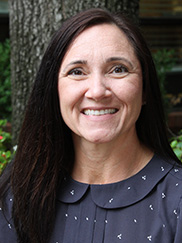 Kimberly Ellsworth
Teacher
Kim has over 13 years of experience in education in both private and public school settings. She loves adapting her teaching techniques and has taught students with varied learning differences as well as students in GATE (Gifted and Talented Education) programs. She has served as a grade-level team leader, peer mentor, faculty advisor to the student council, and campus liaison to the school board. She received her Bachelor's Degree at California State University and is certified in Elementary Education (grades PK – 8).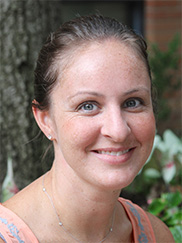 Ashley Goode
Art Teacher
Ashley has been teaching elementary art for over a decade. She enjoys implementing art history and classical methods in teaching. She believes that a foundation in classical art will build strength in other subjects, as well as confidence in students. By taking a step-by-step approach in creating artwork, students are able to conceive surprising works, while building skills in a variety of media. Ashley has a BFA from Southern Methodist University. She paints portraits by commission, has exhibited work locally, and recently illustrated a children's book. She has also written art curriculum for several private schools.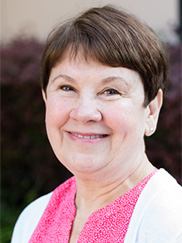 Mikki Fisher
CALT, Teacher & Reading Specialist
Mikki is a Certified Academic Language Therapist with 28 years of teaching experience. Nineteen years were in Plano ISD where she served as a Reading and Instructional Specialist. She is Texas Teacher Certified in grades 1-8 and graduated from Ohio Northern University with a major in Elementary Education and a minor in Science. Graduate studies were at Wright State University and Texas Women's University where she completed her certification in Reading Recovery. She received her Take Flight Dyslexia Therapist training at Texas Scottish Rite Hospital for Children. Mikki has served her Plano ISD campus as the dyslexia and reading interventionist, as well as the Team Lead for the Academic Specialists. She loves teaching children and finds great fulfillment in seeing them learn.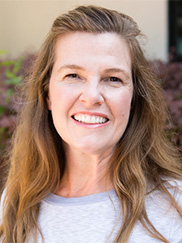 Kris Habashy
Speech and Language Pathologist, Teacher
Kris is a licensed Speech-Language Pathologist. She graduated from Baylor University with a Bachelor of Arts degree in Communication Disorders. She earned her Master of Science degree from the University of Texas at Dallas and worked in Plano ISD for 6 years. She stayed at home with her 3 young children then home schooled them for 8 years. Since returning to employment outside her home, she has worked with students in multiple settings; Language and Academic Therapy, Speech Therapy and Supervision of Speech-Language Therapy Assistants.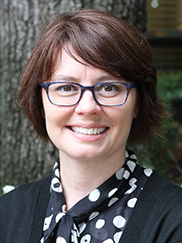 Rachel Hodges
Teacher
Rachel has worked in Christian elementary education since 2002. She graduated from the University of Texas at San Antonio with a Bachelor of Arts in Interdisciplinary Studies. She is also Texas State Certified in Early Childhood through 4th grade. She has served as a teacher team leader and a mentor. In addition, she has also served on a private school recertification team.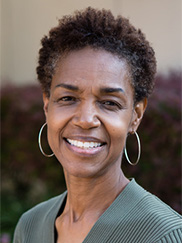 Cerene Holley
Teacher's Aide
Cerene has over 20 years working in education from pre-kindergarten students to adult-age college students. She graduated from Syracuse University with a Bachelor of Science degree in Business Management and a graduate degree from Dallas Theological Seminary, Christian Education. She enjoys working with students of all ages and loves seeing their faces when challenging topics come together for them.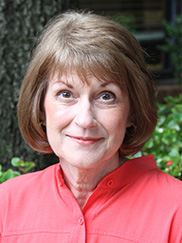 Gail Holman
CALT, Teacher & Reading Specialist
Gail has 30 years of teaching experience, 25 of which were spent serving the Plano Independent School District. Texas Teacher Certified in grades 1-8, she is a CALT (Certified Academic Language Therapist). She received her Take Flight Dyslexia Therapist training at Texas Scottish Rite Hospital for Children in Dallas, Texas. Gail is ESL (English Second Language) certified. Gail attended William Jewell College, Liberty Missouri, where she earned her Bachelor of Science degree in Elementary Education. Graduate studies were at University of North Texas and Texas Wesleyan University. Recently retired from Plano ISD, Barksdale Elementary, Gail served as the campus Instructional Specialist. Having extensive knowledge of dyslexia assessments, identification, and intervention implementation, she served her previous campus as the dyslexia and reading difficulties interventionist. Gail is the recipient of the Phoebe Apperson Heart Outstanding Educator Award which celebrates achievement in building effective family-school partnerships. Other recognitions include: PTA Lifetime Membership Award, Plano ISD Barksdale Teacher of the Year, and through instructional leadership supported the campus in being recognized as a "High Performance School" by "Just for the Kids" (NCEA National Center for Educational Achievement).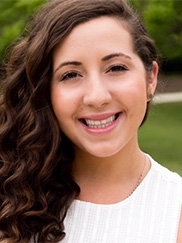 Marta Ippolito
Speech and Language Pathologist
Marta completed her Bachelors of Science in Communication Sciences and Disorders, with a minor in Communication Studies at the University of Oklahoma and a Masters of Science in Communication Disorders at the University of Texas at Dallas. During her undergraduate and graduate studies, she had the opportunity to assist clients, ranging in age from infancy to geriatric, with a variety of communication disorders.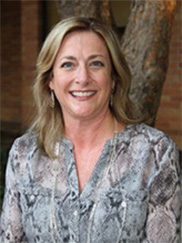 Eden Irpino
Teacher
Eden has enjoyed working as an educator for over 20 years. After graduating from Baylor University with a Bachelor of Science in Education, she taught third and fourth grade in the public-school setting, for close to a decade. This experience led to a passionate foundation for working with students who have learning and behavioral challenges. Before entering the private school arena, Eden spent several years as a private tutor for students, ages 10-15, focusing on math and language arts. She re-entered the formal classroom as a 6th grade teacher, at a local private school. Here, her love for working with middle-school students blossomed. Eden finds great joy in utilizing her teaching abilities to foster her students' confidence as life-time learners.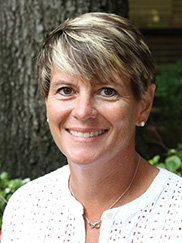 Roni Jackson
Middle School Coordinator, Teacher
Roni has over 20 years of classroom experience in private Christian education, during which she has taught and/or coached students from grades K through 12. She holds Bachelor's and Master's degrees from Baylor University in Special Education, and Curriculum and Instruction, respectively. She holds a Texas teaching Certification in General Education for grades K-8, a Special Education Certification for grades K-12, an Early Childhood Certification for Pre-Kindergarten–Kindergarten. She also holds certifications in Dyscalculia and ESL. She loves teaching and helping kids to realize that math can be understood and loved.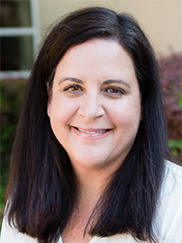 Lori Luna
CALT, Teacher
Lori has over 20 years of teaching learning different students in the Dallas area. She attended Spring Hill College in Mobile, Alabama and received her Bachelor of Science in Psychology. After college she moved back to Dallas and taught at the Shelton School for 13 years. While there, Lori received her Masters of Arts and Teaching with a Specialization in Multisensory Learning from Dallas Baptist University, she became a Certified Academic Language Therapist and received her License as a Dyslexia Therapist. At Shelton she taught grades 3rd thru 8th using a multitude of language therapy techniques. For the past eight years she has been working at St. Monica Catholic School as an Academic Language Therapist teaching students K-4th.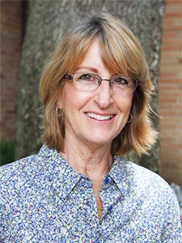 Mary (Missy) Payne
CALT & Remediation Specialist
Missy is a registered CALT and Licensed Dyslexia Therapist. She has over 15 years experience as an Academic Language Therapist in both school and private settings. In 2001, Missy graduated from Southern Methodist University's Academic Language Therapist Certificate Program. She began her ALT experience in private practice in 1998. For 10 years, Missy served the educational leadership team at reputable LD school as Lead Therapist. She coordinated, organized, and ordered all materials pertaining to the school's ALT curriculum. She was instrumental in establishing the success of the ALT program though ongoing collaboration with students, parents, teachers and administrators, to determine students' specific needs and methods of assessment.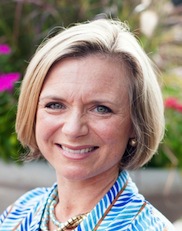 Stefani Rea
Music
Stefani graduated from Vanderbilt University with a BS in Human and Organizational Development. She is a certified, licensed Musikgarten instructor with 13 years experience in church, preschool, and private school settings. Her love of music began at an early age through choir and piano. Stefani believes that music can help to channel energy, establish good listening habits, stimulate the brain, and foster coordination.
Darcy Rosa
Math Teacher
Darcy graduated from Baylor University with a Bachelor of Business Administration degree in Statistics and Computer Information Systems with a minor in Accounting. Darcy has over 15 years experience in education in a variety of settings. She started teaching at the college level, then moved into corporate training and most recently as a middle school math teacher at a local private school. She enjoys teaching students at all levels and has taught students from 3rd grade through college.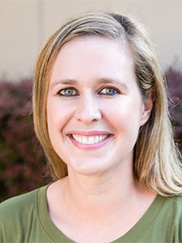 Carrie Smith
Teacher
Carrie attended Ursuline Academy in Dallas and then went on to Texas Tech University, where she played soccer and graduated with honors in Human Development. She taught for several years at two private schools in the Dallas area while completing her Masters degree in teaching at Texas Woman's University. She also helps run the youth ministry program at Peak Street Church in East Dallas. She loves being able to help kids feel successful in a nurturing, Christian environment.
Location
Congregation Shearith Israel
9401 Douglas Avenue
Dallas, TX 75225
214.295.4569
Mailing Address
Heritage School of Texas
6125 Luther Lane #322
Dallas, TX 75225
Announcements
Campus Tours
If you are interested in learning more about Heritage or for a campus tour, please contact us.