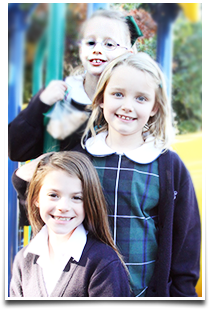 Established in 2011, Heritage School provides a robust academic curriculum that challenges students to achieve their full potential as confident and capable learners. Through an individualized and multi-sensory approach that remediates a child's weaknesses and builds on their strengths, Heritage aims to return students to an appropriate mainstream academic environment when they are ready.
The Heritage curriculum takes a clinical approach to reading, writing, and arithmetic to ensure that students are ready to tackle life skills that require these tasks.  Our History and Science curricula engage the student's natural curiosities, and build world knowledge within a Biblical framework. As a classically influenced school, language is central to all learning because it is the foundation of the humanities.
Our goal is to honor each family's time by enabling students to receive some of their needed therapy during regular school hours. Recognizing that each student has unique goals, Heritage works in concert with a variety of specialists. Heritage serves students with learning differences that include reading disorder (dyslexia), auditory processing disorder, oral and written language disorder, speech and language deficits, ADHD, and mathematical disability.
"Children are a heritage from the Lord, offspring a reward from him."
Psalm 127:3
Location
Congregation Shearith Israel
9401 Douglas Avenue
Dallas, TX 75225
214.295.4569
Mailing Address
Heritage School of Texas
6125 Luther Lane #322
Dallas, TX 75225
Announcements
Campus Tours
If you are interested in learning more about Heritage or for a campus tour, please contact us.